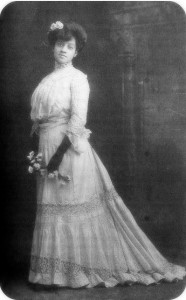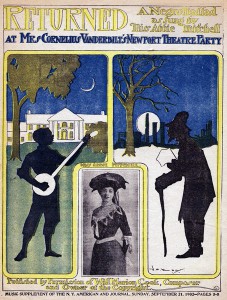 Abbie Mitchell was an African American soprano opera singer who, after completing her secondary education in a convent in Baltimore, studied voice in New York in 1897.
In London she premiered in the principal role in the 1903 musical " In Dahomey" and would later star as "Clara" in the premier production of George Gershwin's Porgy and Bess.
In Newport, Ms. Mitchell appeared at Mrs. Cornelius Vanderbilt's Newport Theatre Party in 1902.
Mrs. Vanderbilt also provided financial support to the Shiloh Baptist Church.