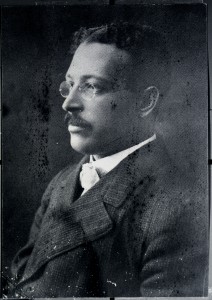 Born in Barbados, Wheatland arrived in Newport in 1894, perhaps due to his association with two notable African American men, M. Alonzo Van Horne and George T. Downing. Wheatland married Irene De Mortie, the granddaughter of Downing.
Licensed to practice medicine in Rhode Island in 1895, he is considered to be the first known African American physician to live and practice in Newport.  He became the first doctor in Newport to use the X-ray machine as a diagnostic tool.
He served as the 11th President of the National Medical Association.